BrauMeisterei on tour
Are you interested in brewing and want to find out lots of fascinating information about our speciality beers? Then take a look at our exceptional BrauMeisterei, our small, mobile demonstration brewery! There, you can experience how the ingredients water, malt, hops and yeast are transformed into authentic speciality beers in hand-wrought copper vats. Plus, our brewers will be on hand to answer any questions. The microbrewery, with a two-piece brewing plant, travels throughout Germany. BrauMeisterei on tour – Impressions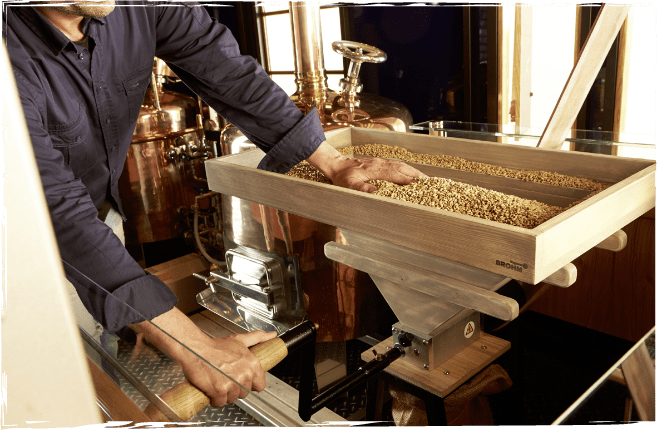 Step 1
Dried barley malt forms the basis of every beer. The cereal must be ground to release as many of the ingredients of the malt into the mash as possible. Authentic handcraftsmanship in the BrauMeisterei on tour!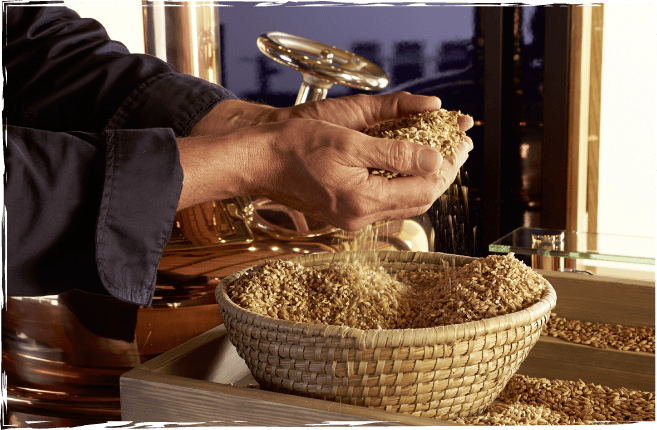 Step 2
Finished grinding? Then you can experience the fragrance and the colour of the barley malt, which gives every fine speciality beer its body.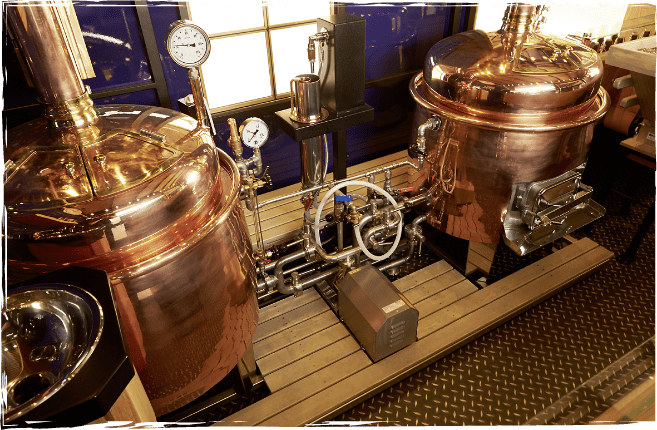 Step 3
The brewing plant is the heart of the Mönchshof BrauMeisterei, both the big and small versions. The two shiny copper vats of the mobile BrauMeisterei bring the brewing process to life and are a feast for the eyes.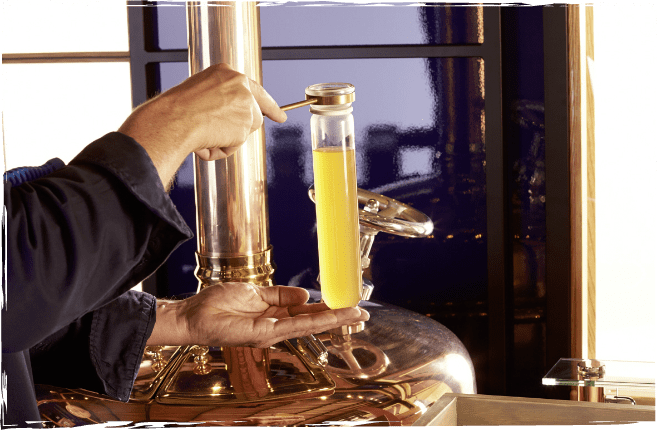 Step 4
Is the starch content of the mash correct? A look at the hot wort will tell whether it is. An iodine test checks that all the starch from the malt has been dissolved in the mash.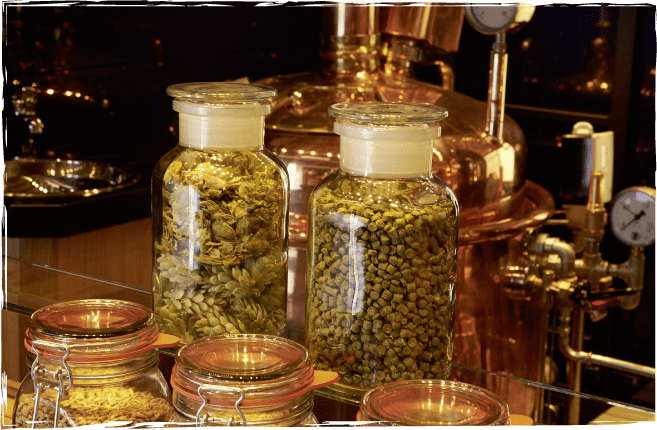 Step 5
Once the mash is ready, all the starch has dissolved and the remains of the malt have been taken out of the wort, the beer's soul is added to the vat: The hops add bitterness, aroma and make the beer last longer.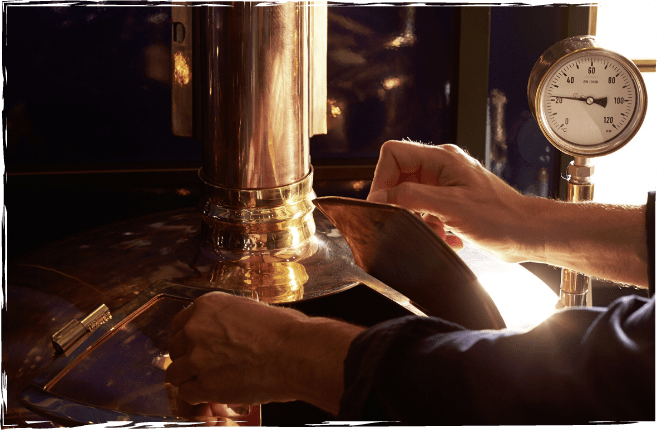 Step 6
We keep checking on the boiling wort by looking in the vat. Is it time to cool it off?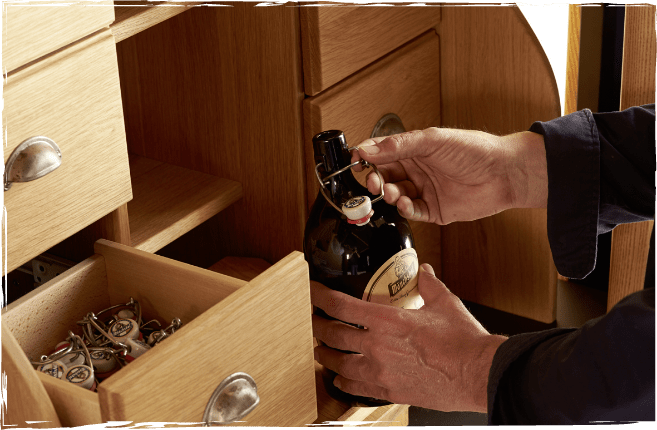 Step 7
Beer brewing is a real craft at Mönchshof – right down to the bottle top. At BrauMeisterei on tour, you can mount your own top onto your bottle, stick on the label and then bottle a tasty beer.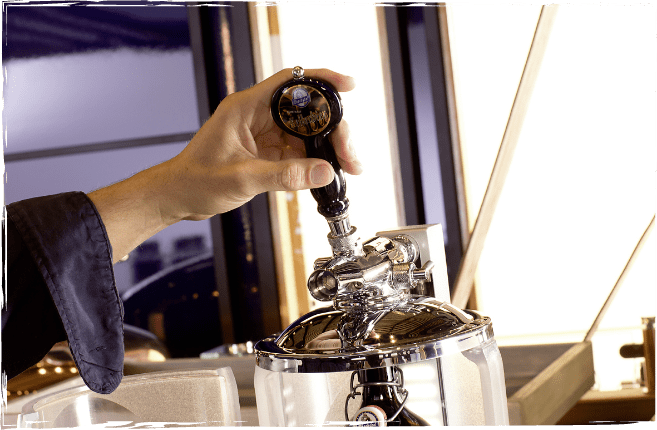 Step 8
Every beer needs its specific fermentation, resting and storage time. Because that exceeds the time that BrauMeisterei on tour is in any one place, each individual brew is stored and matured in our own fermentation store in Kulmbach. But you can bottle your own beer on location – our popular Kellerbier!
Step 1
Step 2
Step 3
Step 4
Step 5
Step 6
Step 7
Step 8