Authentic handcraftsmanship
From brewing to swing-top
Ancient brewing tradition and a passion for handcraftsmanship are reflected in every conceivable area of Mönchshof – brewery site, recipes and label design. You can taste the love of handcrafted detail in every sip!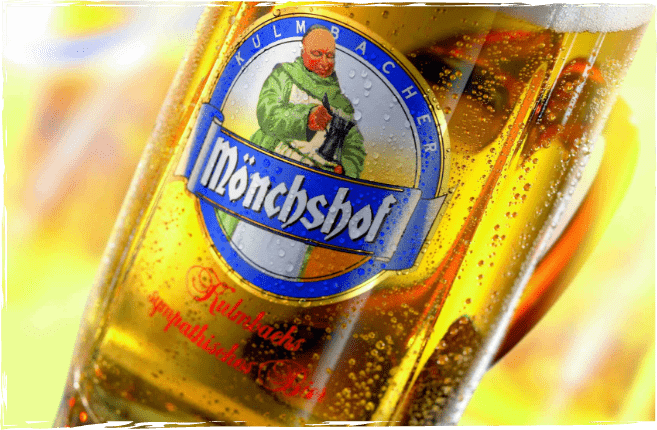 Brewing tradition in the beer town of Kulmbach
The birth of brewing in Kulmbach is traditionally associated with the foundation of the first monastery in Kulmbach in 1349.
The traditional Kulmbach monastery sits at the foot of Plassenburg Castle, in the historic location on the former estates of Langheim Cistercian abbey. Bavarian brewing tradition and hospitality have been preserved on this site for more than 600 years. Since 1885, close cooperation between different trades has guaranteed that Mönchshof speciality beers can be sold far beyond their home.
Mönchshof beers are still known throughout Germany as authentic specialities today. That fills us with immense pride every day!
Ancient brewing knowledge rediscovered
Although we always keep our eye on the future and on trends, we also love to take inspiration from our brewers' wealth of experience and historic traditions. Mönchshof is dedicated to almost forgotten recipes, regional speciality beers or unusual brewing methods to bring them to the speciality lovers of today. Our brewers combine knowledge passed down through centuries with state-of-the-art techniques. They also add in genuine passion and special ingredients. Close contact with our Franconian malting barley growers, experienced malters from the local area and trusted hop growers from Hallertau is very important to us. This constant, close cooperation results in beers that are as enjoyable today as they ever were.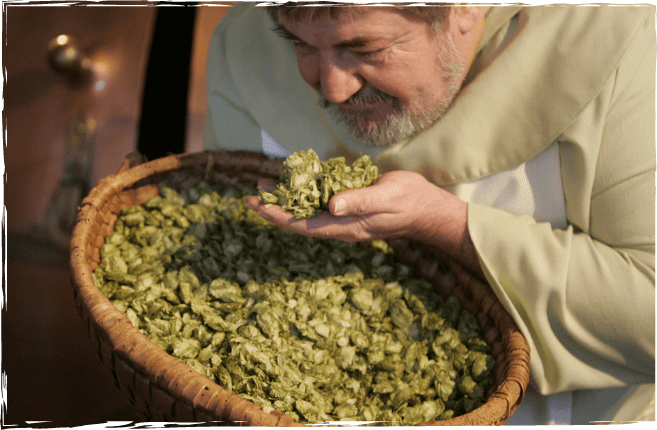 Guaranteed freshness that POPS – our swing-top
Along with Mönchshof brewing tradition and our exceptional specialities, we are also very proud of our nostalgic swing top! Even today they are still mounted on each individual Mönchshof bottle by hand and are responsible for keeping the sparkling freshness safely inside!
Discover more
Hand-drawn labels for our speciality beers
The monk drawn by Ludwig Hohlwein (1874 – 1949) has been a feature of our traditional beer brand for many years. The majority of our bottle labels have also been lovingly hand-drawn by a renowned illustrator. Our speciality beers look as good as they taste!